frequently asked questions
All bookings are to be completed online. Simply select the date you are interested in on our bookings calendar and have your credit card ready for payment. Please make a note of any alternative dates you are available in the comments section. Once payment is successful, you will receive an automated email to confirm your booking. Our season runs from 16th July to 16th September (dependent on snow conditions). If you have any questions, or are interested in hiring the mountain exclusively please call +64 3 450 9098 during business hours or email info@sohobasin.co.nz
What is the refund and cancellation policy?
A full refund will be provided if the weather or conditions do not permit operations due to safety reasons and you are not able to be rebooked on an alternative day. Booking on an alternative day is subject to availability.
Cancellations will be accepted up to 48 hours prior to date of booking and will receive a full refund. Cancellations within 48 hours will not receive a refund.
Refunds are not given due to injury, lack of ability or fitness.
Bring your normal skiing or riding wear. Remember, warm layered clothing is recommended along with hats, goggles/sunglasses and gloves. We also recommend our guests wear helmets. Fat skis are recommended for skiers (98-104 underfoot).
What if I need to hire gear?
We don't offer hire gear so please bring all your gear up with you.
Our operational base is right next to the Cardrona Alpine Resort. It is easy to get to, just come up to the top of the Cardrona access road and just before the top carpark, turn left at the Soho sign. Parking is available for Soho guests at our base area.
Helicopter access is another easy option and you can fly direct to the Soho base helipad. At the end of the day you can get picked up from there or you may choose to get picked up from the bottom of your last run.
What time do I need to arrive?
Please meet at the base building at 8.45am.
How many runs can I expect in a day?
Depending on your ability, you can expect up to 10-12 runs in a day.
What is the terrain like?
Soho's operations are carried out in the Soho, Big Willow and Little Willow basins, set among the Southern Alps of New Zealand, adjacent to the Cardrona Alpine Resort, overlooking the spectacular scenery of Queenstown and the Wakatipu Basin and beyond to the peaks of the Main Divide. The skiing terrain goes from 1425m up to 1925m.
We have wide open slopes, chutes or rarely explored ungroomed zones. You can ride with a guide or cut your own lines. As the day progresses, adventurous skiers can explore more challenging terrain, with our team of guides introducing you to the best lines and deepest powder.
Is there a recommended level?
The Soho ski area provides terrain suitable for levels intermediate through to advanced. The great thing about cat skiing is the day is yours – you can go as fast or as slow as you like and our guides are circulating in the area to advise and assist.
Once at the bottom just climb on board the cat for another ride up. Soho is the perfect environment for you to nail your off-piste skiing or riding without pressure.
We provide coffee and pastries on arrival and bottled water and snacks in the snowcats throughout the day. For lunch we serve a delicious three-course meal prepared by our chefs at our Alpine Hut.
Please advise us if you have any dietary requirements. We also have a range of wine, beer, non-alcoholic beverages and hot drinks available during lunch.
Guest and guide safety is our number one consideration. Our hosts and guides are chosen for their qualifications, experience and knowledge to ensure our operations run safely and smoothly.
Our terrain is managed as a ski area and a safety management plan is implemented to minimise hazards and operate to industry best practice. Our cat-skiing patrollers travel and ski among our guests and provide advice and assistance to ensure an enjoyable and safe experience.
Each day begins with a comprehensive safety briefing and provision of safety equipment including transceivers. Our staff run over the safety around the snowcats, loading and unloading procedures as well as our terrain and guest safety management and how the day will run.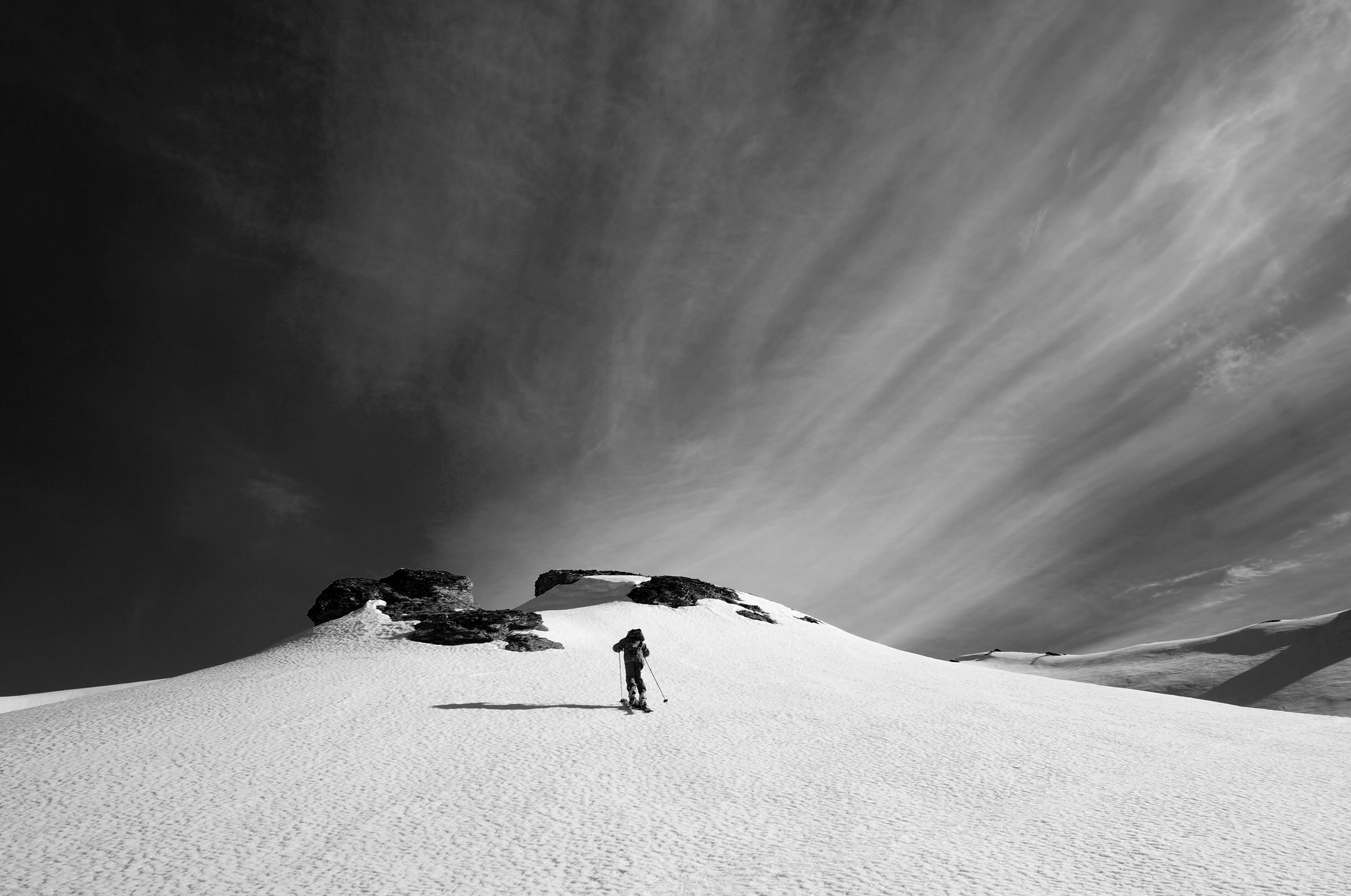 The Soho Basin ski area is located on Crown estate which is leased to Soho Property Limited. In turn, Soho Ski Area Limited ("SSAL") holds a Crown Recreation Permit over the Soho ski area. SSAL is responsible for guests and invitees to the area.
SSAL does not wish to exclude public access to the Soho ski area at this time. However, any members of the public accessing Soho ski area must assume full responsibility and liability for their presence, and for any consequential outcomes that may arise as a result of such presence in the area. Therefore, all parties who wish to access Soho ski area must:
Complete a registration and assumption of risk and liability form and return to us. Please note we require one registration form per person per season. This can be downloaded here.

Email the form to simon@sohobasin.co.nz or put the form into the dropbox at SSAL's base of operations located near the top of the Cardrona ski field road.

Make a donation of $10 per person per day to the Lakes District Air Rescue Trust (LDART). You can pay via the details on the Trust's PDF or the honesty box located at the end of the first fence as you leave the Cardrona carpark.

Recognise that SSAL's use of the area holds priority over members of the general public and act accordingly (do not poach lines, do not stop or congregate at the snowcat pick-up points).

Never travel alone, be prepared and carry appropriate equipment such as an avalanche beacon, probe and shovel.
We trust that the touring community, singly and collectively, will observe these rules in order to preserve the public access to Soho ski area.